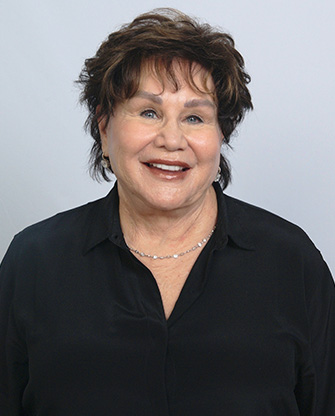 Phyllis Frank
Chairman
When you hear the phrase "grew up in the business," Phyllis Frank immediately comes to mind. Harkening back more than 80 years, Phyllis's father, Herman Kimmelman, started his very first retail bail bond agency. Phyllis and her husband Fred W. Frank then started their very own bond agency in the 1960's.
Having achieved great success as an Agency, and as a Managed General Agency (MGA), and while trying to create value to accommodate the needs of the expanding surety marketplace, in 1989 Phyllis and her beloved husband Fred Frank took the bold step of forming Lexington National Insurance Corporation (LNIC). For more than three decades, under Phyllis's leadership, direction and vision, Lexington National has grown into a nationwide leader in the Surety & Insurance arenas.
Throughout her life, Phyllis has seen the insurance world from all angles — Agency, MGA, Surety & Insurance Company perspectives. As a result, Phyllis knows first-hand, up close and personal, just how important agent relations are. In fact, her philosophy is to always serve the agent, no matter what. That has not only been her mission, but her driving mantra for more than six decades!
When Phyllis is not working, she enjoys spending time with her two children – both of whom are involved with Lexington National – as well as her three grandchildren. Phyllis also enjoys spending time with her many friends in both Maryland and in Florida.